Jordin Sparks was originally set to release Ariana Grande's "The Way" but label issues prevented her from scoring the hit that should have been hers. However, the songbird is back with another song called "Skipping a Beat" and it is even better than that aforementioned tune!
Many of us a still dreading the arrival of Sparks' "Before it Breaks" with her boyfriend, Jason Derulo, but no matter how bad that song may be, "Skipping a Beat" will certainly cushion the blow. Catchy, fun and perfectly suited to Top 40/Mainstream radio, the latter is a perfect vehicle with which to reintroduce the world to Sparks.
Listen to "Skipping a Beat" below to hear exactly what I mean:
Sparks sang the coloured tracks off her head with "Skipping a Beat" and I enjoyed every moment of it! The melody is infectious, the finger-snapping beat is an instant grab and the way she uses her range takes the song to completely different level. Why bother with a Derulo duet? "Skipping a Beat" is all Sparks really needs!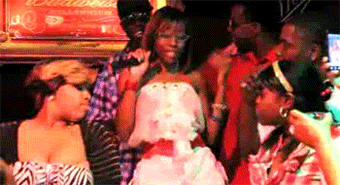 [polldaddy poll="7292062″]